Men's High School Showcase Camp
Dates for the 2023 Summer Men's HIGH SCHOOL Team Camp
July 16th-19th, 2023
The Men's Team Residential Camp is for HIGH SCHOOL TEAMS of players. Individual players interested in camp should look at our Showcase Camp Schedule.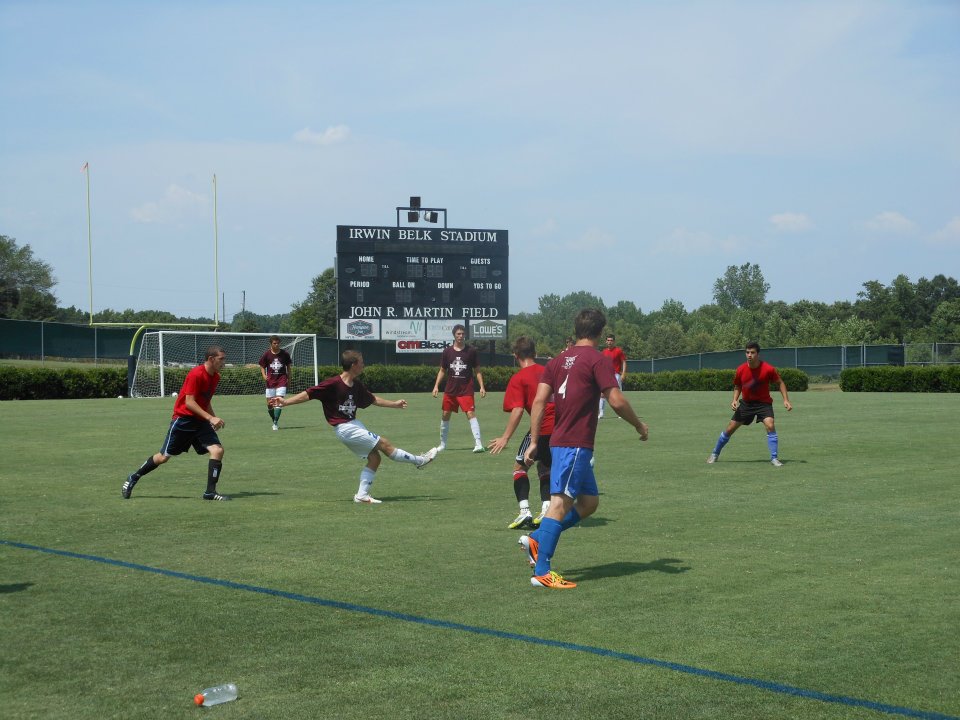 The Wingate International Soccer Academy Team Camp was created over 25 years ago to provide a quality-training environment for high school players and teams as well as club teams. The quality of the staff and the unique training environment has attracted some of the top teams from North and South Carolina and the southeast. Our Staff includes College Coaches, Club Directors of Coaching, and Professional Coaches with the highest coaching licenses from the U.S. and Europe.

Our goal 28 years ago was to provide a camp environment that would benefit the teams as they entered their high school season. It has grown from just two teams to one of the most attended Team Camps in the Southeast. Many of our teams have been attending camp for over a decade now and continue to return each year. All of the team coaches have proclaimed the camp to be a massive reason for their continued success during their upcoming season.
Our number one goal at WISA is to ensure that when teams leave here that they will be 100% satisfied and will return for many years to come. It's a simple philosophy, quality over quantity.
In the past 2 years, WISA has now merged the High School Team camp into its Men's College Showcase, allowing groups to gain the additional benefits of training and playing in front of college coaches who attend the Showcase. Over the past 10 years we have seen an average of 25-30 college coaches attend each year from NCAA DI, DII, DIII, NAIA and NJCAA intitutions.
Cost:
$400
Dates:
July 16th-19th, 2023
Tentative Camp Schedule:
Click Here
Residential Camper Info:
Click Here