Staff
Gary Hamill, Executive Director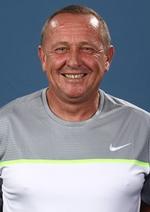 In his 26 years at the helm of Wingate University Men's Soccer, Gary Hamill has led the program to an overall record of 320-155-27, going 134-54-12 in the SAC. He has been named SAC Coach of the Year Eight times in his career, winning most recently in 2017. Coach Hamill has eight conference titles, five NCAA sweet 16 appearance, one Elite 8 appearence, and one National Championship in 2016. Coach Hamill has been selected Regional coach of the year three times in 1993, 2012 and 2016 and was National Coach of the Year in 1993 and 2016. His winning percentage ranks him in the top ten active coaches in NCAA Div. II, while he is ranked 24th all-time in wins among NCAA Division II coaches and 13th among active D2 coaches. Hamill's commitment to team development is only surpassed by his player development. His players' honors include five Conference Players of the Year, four Conference Freshman of the Year, twelve All-Americans, 44 All-Region and 97 All-Conference selections. Hamill was also inducted in to the Wingate Hall of Fame in 2017, while seeing 3 of the Men's soccer programs alumni also being Wingate Hall of Fame members.

Hamill is also actively involved in Youth Soccer Development, serving as a board member for Charlotte Soccer Academy. He has been involved in youth soccer associations in both North and South Carolina serving as an instructor and an ODP staff coach. Hamill holds a UEFA "A" License and an NSCAA Premier Diploma.

We believe the quality of the staff determines the success of the camp. WISA staff is comprised of top, fully qualified coaches, the majority of whom hold a state or national certificate and have played the game at a high level. We also recruit the very best from overseas and they bring their expertise and new ideas to our camps. Your camper's group head coach is a college coach or a former collegiate player who is licensed. Our player to staff ratio is 8:1, which means that each player will receive the time and attention they deserve, to develop as a player throughout the week.
Chip Wiggins, Associate Camp Director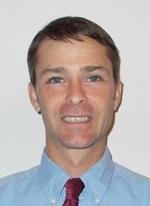 Chip Wiggins announced as the head women's soccer coach at Wingate University on Feb. 14, 2013. Wiggins has 19-plus years coaching experience in college, high school and youth soccer. He served two stints as an assistant coach at Wingate. He served as assistant head coach for men's and women's soccer from August 1996 until May 1998. In addition, Wiggins was the men's and women's goalkeeper coach from February 2007 until June 2010. Wiggins played soccer at Wingate and Charleston Southern.

Most recently, Wiggins has served six years as the Executive Director of Coaching for the Mecklenburg Union Futbol Club in Charlotte. His duties include overseeing all phases of a comprehensive girls' and boys' soccer program for over 400 players. Wiggin has served as co-tournament director, fund-raising/sponsorships director and goalkeeper academy director, among his many duties. As the Club's field maintenance coordinator, Wiggins oversees three soccer complexes in Charlotte.

"We are thrilled to welcome Chip back to Wingate," Poston says. "It is not often that an athletic director has this opportunity. Chip had an exceptional playing career at Wingate. He has distinguished himself as a coach at the University level and through his club and youth soccer experiences. Chip is held in high regard as a coach and a mentor."

Wiggins coached the Missouri Western State University women's soccer team during its inaugural season. He recruited 24 student-athletes in less than four months. At Ottawa (Kan.) University, Wiggins was the head women's and men's soccer coach for three seasons. He helped the Braves win 44 women's soccer matches during his tenure.

While at Ottawa, Wiggins led the women's program to three Kansas Collegiate Athletic Conference (KCAC) tournament titles and two regular season crowns. The Braves participated in the NAIA national tournament on three occasions. Wiggins was named the KCAC women's soccer Coach of the Year twice. He recorded the most women's soccer victories in the school's history.

Wiggins' college coaching resume also includes stints at the University of Maine at Presque Isle (women's assistant head coach for two-plus seasons) and Charleston Southern University (women's and men's assistant head coach for two-plus seasons). Wiggins holds an NSCAA Advanced National Diploma with a Goalkeeping I and II certificate. He has earned an FA Psychology of Coaching certificate as well.

The head girls' soccer coach at Butler High School for one season, Wiggins helped the Bulldogs win their first-ever conference championship. Butler advanced to the 4A state play-off quarterfinals. Wiggins led the Monroe High School girls' soccer team to its first-ever play-off appearance and 15 victories during his only season with the Redhawk program.

At Lee (Maine) Academy, Wiggins served as the head girls' soccer coach and assistant athletic director for one season. He helped Lee win 21 matches, while advancing to the state championship finals. Lee won the conference title and the Eastern Maine championship. In addition to his coaching and administrative duties, Wiggins served as a physical education instructor at Lee.

Wiggins has played for the Charleston Battery Reserves and the South Carolina Olympic Development Team. His camp coaching resume includes 17 years with the Wingate International Soccer Academy. Wiggins has four years with the Ralph Lundy Soccer Camp and two years with the Clemson Soccer Academy.

What They Are Saying

Wingate University vice-president and director of athletics Steve Poston:

"Chip Wiggins surfaced as the leading candidate (for this position) among several exceptional candidates. There was high interest in this opportunity. Chip Wiggins is the right person at the right time to lead our women's soccer program."

Wingate University head women's soccer coach Chip Wiggins:

"I am going to put my heart and soul into my work at Wingate University. I've built my career through stops in Kansas, Maine and Missouri, but I've always wanted to get back to Wingate. I've waited for this opportunity…I've had my eye on this job (in the past), but the timing was never right."

"My team will be very hard-working and attack-minded. I cannot wait to get started."

Wingate University Director of Soccer and head men's soccer coach Gary Hamill:

"I am excited to be working with Chip Wiggins again. He will build on the foundation Gary Curneen and others have built. We believe this is a great transition for the Wingate University women's soccer program."

Fort Hays State University head men's soccer coach Brett Parker:

"It's great to see Coach Wiggins getting back into coaching the college game. His passion for soccer is second-to-none…he had a big influence on me as a student-athlete. Chip's coaching style and work ethic are characteristics I have adopted into my philosophy as coach.
Joseph Calandra, Associate Camp Director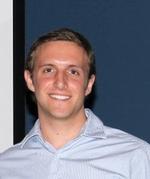 Joseph is in his fifth year as an assistant coach for the Wingate University Bulldogs where he is also in charge of fitness and conditioning for the men's soccer team. This summer will be his 7th year on staff at WISA.
Joseph played and started four years for the Wingate Bulldogs.
In his four years as a student-athlete at Wingate, Calandra started 76 matches. He was 53-19 overall, piling up 277 saves. Calandra registered 15 shutouts during his career. He earned first team All-SAC honors during his senior season, helping the Bulldogs win the regular season SAC title. Calandra allowed only 17 goals in 18 starts, registering a 0.92 goals against average while going 15-3 on the year.

In addition to his coaching duties at Wingate, Calandra has been a staff member and Director of Goalkeeping for Wingate International Soccer Academy. He is currently the Associate Camp Director at Wingate International Soccer Academy.

Calandra has also had extensive experience in Club Soccer. He served as the Director of Goalkeeping for Mecklenburg Union Football Club. Calandra was the head coach of the U-17 Classic Boys team for the Mecklenburg Union Football Club in 2012. He is currently the Head Coach of the CSA Matthews U-18 Elite Classic Boys team.

Calandra graduated from Wingate University in 2012 with a degree in Psychology. He holds a USSF (United States Soccer Federation) "B" license.