Parent Accommodations
As of May 6, 2021, due to Covid19 guidelines, we will not offer on campus Parent Housing for the Summer 2021 Camp Series. We will post a list of nearby hotels for parents wishing to remain in the area during the residential camp. Players will still be required to remain on campus in WISA Camp housing.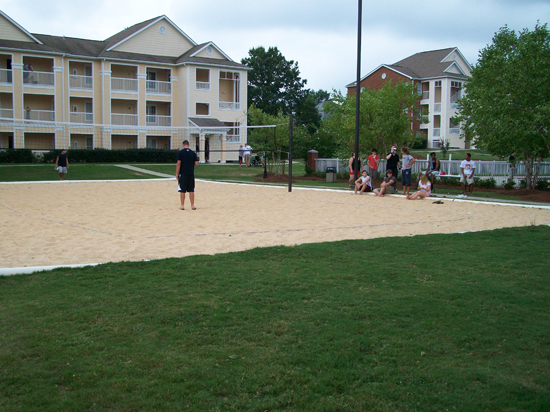 Parents staying throughout camp will be housed in Wingate's South Village near the outdoor pool. Based on availability, apartments are either a 2 bedroom, 2 bathroom or 4 bedroom, 2 bathroom apartment, with a single or full sized bed in each room, along with dresser, desk, and closet. There is a kitchen, living room, and washer/dryer in each apartment as well.
Each apartment has:
Communal living room and kitchen in the front of the apartment
Hallway leading back to the back rooms contains washer/dryer
Fees: 4 Nights Minimum: $140 per night, per room, meals included
Additional Nights: $140 per night, per room
Additional Room Occupant: $45 per person, per night
For additional Accommodation Information please contact Info@wingatesoccer.com
* Wingate University Soccer operates its camps and clinics in accordance with all NCAA recruiting rules and regulations. All
camps are open to all levels of players. The only restrictions are by age and gender.